205 Area Code
The 205 Area Code covers the northern part of the state of Alabama. A few of the more prominent cities that fall under the 205 area code include: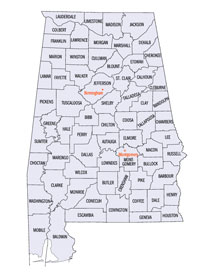 Other state of Alabama Area Codes include: 205, 251, 256 and 334.
Do You Need to Reverse Lookup a 205 phone number or research the area code further? Click Here for a Powerful Reverse Search Tool.